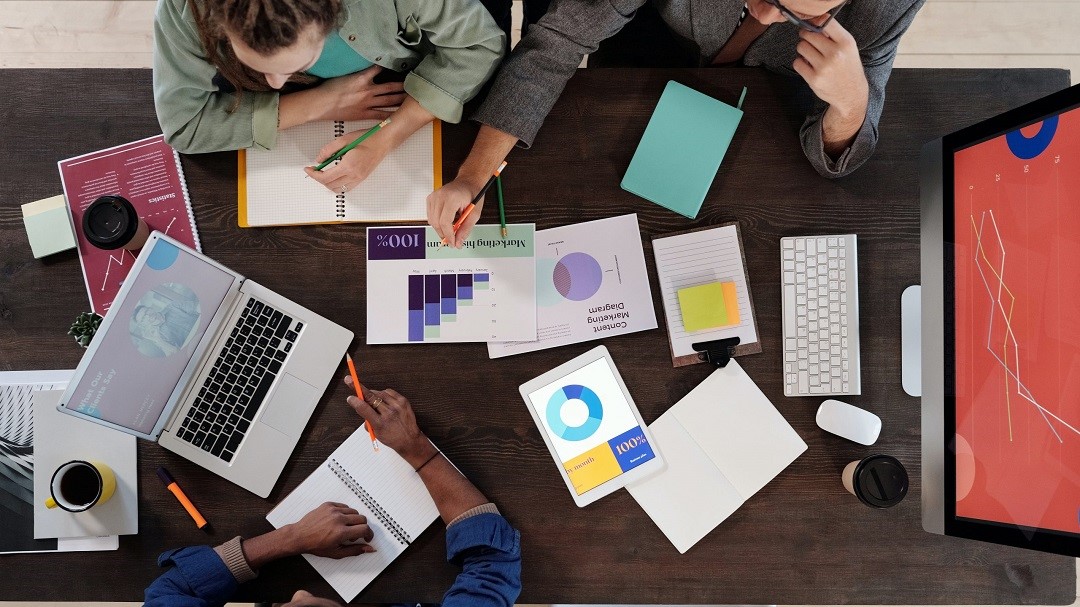 Basics Steps To Be Followed when Starting A Project?
Everybody plans things in different ways, but large and complex projects have proven methodologies that allow processes to be broken down and every department and stakeholder to know which tasks need to be completed and at what time. In this post, we'll break down the project planning process into eight simple steps that should be followed when starting any project.
Project planning and management is a very challenging task and can sometimes be all one does in their role. There are many tasks and actions that need to be completed throughout the duration of a project. Project managers often use certain programs to help manage everything to ensure the project is completed on time and within budget.
Therefore, proper planning is extremely important before starting any project. All team members should know what they are supposed to do and which resources they should use to help them. That should be made clear and traceable in order to ensure the project needs are met. Without further ado, here are the steps that need to be followed when starting a project:
1. Set Your Goals
A successful project is one that has achieved the goals of the stakeholders. Here, a stakeholder refers to anyone who is part of the project.
First of all, it is extremely important to know the stakeholders involved in the project, either directly or indirectly. However, it can be difficult to identify the stakeholders involved in a project. Good examples of stakeholders in a project include the project sponsor, the client who receives the results, the end users of the project deliverables, and the project manager and team.
Once you identify the stakeholders in your project, the next thing you need to do is to find out their requirements. You can do this by interviewing the various stakeholders. When conducting the interviews, make sure to identify needs that offer real benefits. At times, stakeholders can talk about requirements that are irrelevant and don't offer any benefits at all. These should be documented and given a low priority.
Once you have a list of requirements, the next step is to prioritize them. With this list, it will now be easy to create a set of goals. Once you have created a set of goals, you should now record them in your project plan. It is also important to include the requirements of the stakeholders.
Now that you have completed the most challenging part of the project planning process, you can proceed and evaluate the project deliverables.
2. Identify Your Team Members
The second step to starting any project is identifying all the team members. You need to consider this step from various perspectives. First of all, find out the strengths and weaknesses of each team member and make decisions based on these.
Secondly, find out exactly what you need. Identify gaps depending on your objectives and fill them with the right skill sets.
3. Define Your Tasks
Find out the actual tasks that you will need to perform in order to realize your goals. The best way to do this is to focus on each team member that you've chosen. Make sure you agree with each individual on what tasks need to be performed in order to achieve those goals.
Define your job as clearly as you can and ensure there's no confusion among the team members.
4. Create Your Plan
Develop an actionable, logical and systematic plan that you can act on. Make sure you create a reasonable deadline and also allocate deadlines to all the tasks that you defined in the above step.
5. Assign Tasks
Within the team, each member should know their job and what tasks they need to perform in order to achieve the objectives of the project. With proper assignment of tasks, there should be no confusion about responsibilities, no dodging of accountability and no miscommunication in your group.
6. Carry out a Risk Assessment
Having an effective risk management plan implies performing a proper assessment during the planning process of the project. Any potential risks must be identified together with their potential impact on the project as well as their probability of occurring.
7. Execute
In this step, the work to achieve the desired result is accomplished. Most of the tasks related to the project are recognized at this stage and requires proper attention from the project management team or the project manager.
8. Monitor
Once the work has started, it is extremely important for the project manager to monitor the work to ensure the project is done properly and on time. This is accomplished by regular reporting of progress, risks, issues and the periodic checking of the goals to ensure that the expected results will be achieved.
Congratulations! After following all the above steps, you should have a great project plan. Make sure to update your project plan over time and constantly measure progress based on the plan.